Domestic production system
---
We ensure customer satisfaction by having various production centers with their unique characteristics.
The electronics industry that is developing at exponential speed. The product lifecycle is shortening very rapidly. In order to adjust to these fast-changing circumstances and still ensure customer satisfaction, ASTI has unique production technology and production centers with optimized production lines.
---
In spring of 2007, the construction of the head office factory was completed in Minami-ku, Hamamatsu as the headquarters of an ASTI group. By integrating the separated headquarters of marketing, technology and administration to a single place, Asti group has got a base of business for its global management with enhanced centripetal force.
---
The Kakegawa Factory is seen as the "mother plant" for overseas operations in view of its long-fostered advanced production technology. This factory specializes in high-density chip mounting using the lastest high-speed SMT (surface mounting technology)production lines.Electronic circuit boards mounted with components are shipped to other factories for subsequent processing.Both small and large lot production lines are permanently available to flexibly respond to user needs.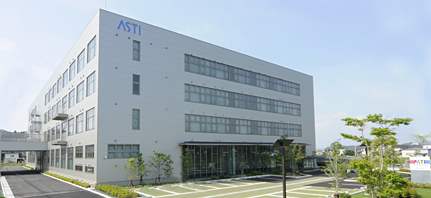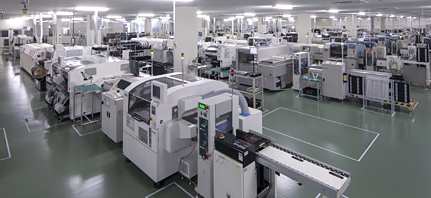 Circuit boards for mobile phones, Electric control bords for washing machines, Electric control bords for dish washers, Electric control bords for dryers, Car Audio System, Controllers for control equipment, Plastic molding.
---
---
Handles color LCD assembly in a class 1000 clean room, production of mobile phones including attaching camera unit and electronic control boards for home electronics using potting technology. We have reduced the lead time in an unprecedented manner by incorporating a consolidated production line and effectively deploying our unique production technology.
Assembly of electronic control boards for fully-automatic washing machines, dishwashers, dryers, and mobile phones.
---
---
Mainly handles production of electrical equipment for cars including air-conditioner panels and corner sensors. With a unique blend of independently-developed technology and the skill of our personnel, we have created a production line that can easily handle various small lots.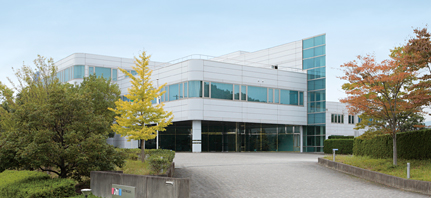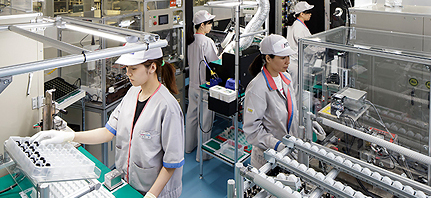 Air conditioner panels, air conditioner switches, corner sensors, controllers for rail motors, and supersonic devices.
---
---
Handles the implementation of electronic circuit boards of all types. The electronic circuit boards assembled with electronic parts are then sent to factories that handle the post process. We have implemented high-precision chip porting and mass production of irregular shape products using a high-speed SMT line. We have also prepared two types of production lines, one for small lots and other for large lots, and can easily comply with a change in product specifications.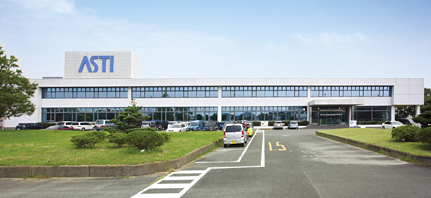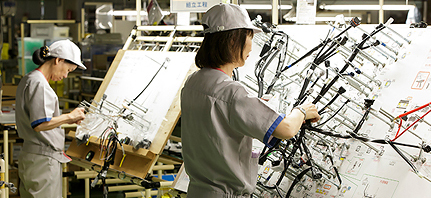 Circuit boards for mobile phones, electronic control circuit boards for fully-automatic washing machines, dishwashers, dryers, car audio, controllers for various control equipment, and resin products.
---
---
Focusing on taking over the inventory management of a wide range of products such as : electric components that the precise management system required , injection moulding components , precision mechanical equipment, etc.