Home & Industrial Electronics
---
ASTI's technology supports waterproof, vibration-proof home electronics.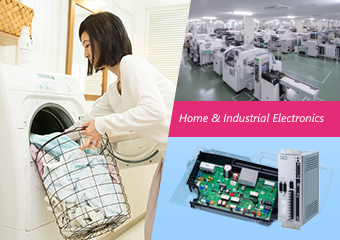 By just pressing a button, housewives can be relieved from the burdens of housework such as washing and drying clothes and washing dishes. ASTI helps you by providing such high technology for your daily life. High durability to handle moisture, vibration and direct sunlight is required so what delicate electronics can be used in home electric appliances which are used daily, and yet still last for the long-term. We deal with such needs by consolidating our own manufacturing technology of high weather resistance products. For example, our potting technology used to coat control unit boards with urethane resin which provide a high level of water resistance, moisture resistance and vibration resistance is highly evaluated in the field of automatic washing machines and dish washers.For more precise electronic circuit units, our technology for electrical equipment for cars to withstand harsh conditions is utilized. We at ASTI are trying harder to raise the reliability of our products by utilizing our technical
assets cultivated in various fields and by improving our manufacturing technology for home electronics.
We provide our customers with our unique manufacturing technology with high water resistance, moisture resistance and vibration resistance.
Automatic washing machines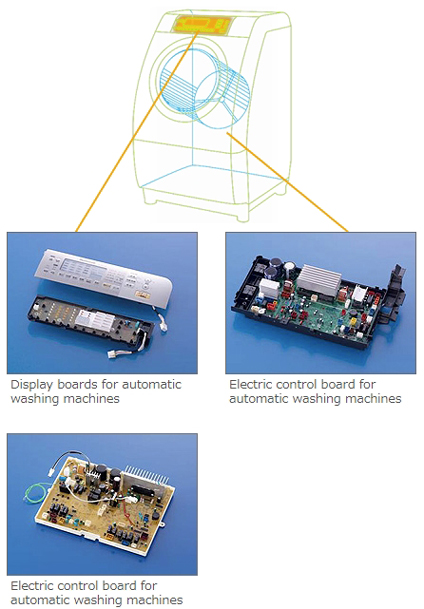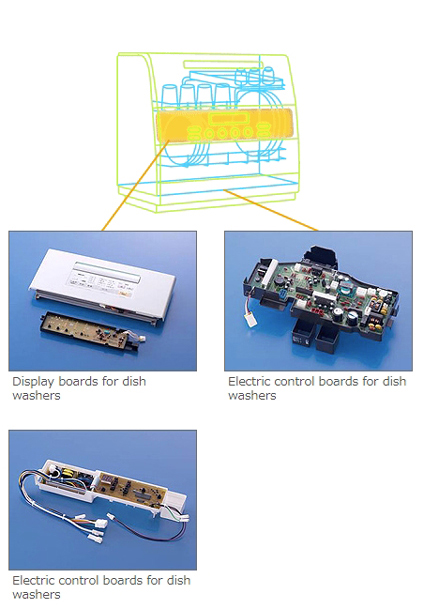 ---
ASTI provides the "Brain of the factory", that can flexibly adapt to changes in a production plan.
Factories and production equipment always have to change to accommodate diversified production plans, automation, as well as advanced and intelligent functions. We, ASTI, provide you with the "brain" to achieve this. For example, controllers produced by ASTI are used for the latest factory automation (FA)/production systems equipment which enable small lot production of various items and for parts for the "brains" of industrial robots. We also offer FA control equipment which enable production of irregular shape products and implementation of square chips. Our control technology makes it possible to deal with changing lines as well as achieving improvement of quality and reduction of total costs. Considering that factories are now facing various challenges such as improvement of productivity, switching to small lot production, and shortening of lead time, we offer high value added solutions to suit to the individual needs of our customers.
We realize high value added solutions for your changing needs.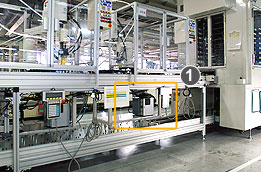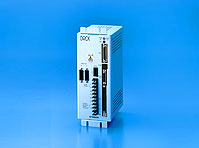 ①Controllers for industrial robots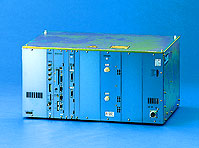 Controller for surface mounters